Hello chic ones!
A first for me was going Black Friday shopping semi-early. Every year my mom and I go around 2 or 3 in the afternoon and it is packed! This year I went around 9 in the morning and left at noon. I would suggest going at this time, because surprisingly it was not super crowded.
As far as Black Friday deals go, I found that the best deals were at Gap, Banana Republic, and Piperlime. At each of these stores everything was 50% off. However, other than the discounts at these stores I did not find too many deals that were astonishing. The gold skirt below is one I had seen at Banana Republic about a week ago. I thought that the gold metallic color would compliment my outfit well by making it holiday appropriate. I also saw
this
silver one and was close to buying it.
At Gap I bought a basic gray sweater with a pop of silver at the neckline. I could not find it online, but I am sure that if you look, you might be able to find it at your local Gap.
The last thing that I bought on Black Friday was a ring from H&M. I am aware that H&M's jewelry is not the best quality, but I loved the look of the ring. I also could not find this ring online so I put a link to a similar one below. Feel free to leave a comment below and tell me what you got during Black Friday shopping or any crazy stories that you might have about your experience.
Banana Republic
$89.50, I bought it with a 50% discount.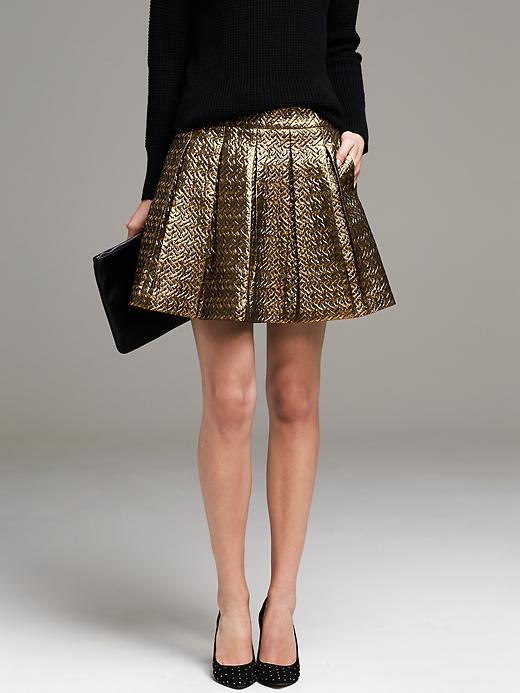 Jewelmint
$29.99